German producer and recorderplayer Johann Sundermeier releases recorder-trap track Stuck: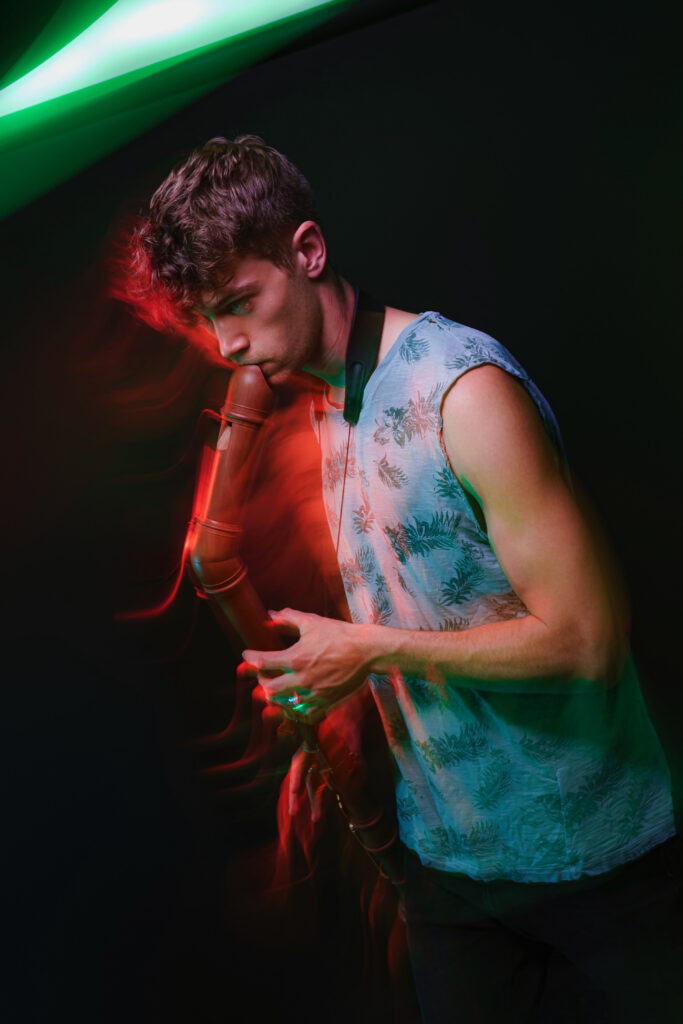 On Oktober 27th german producer and recorderplayer Johann Sundermeier releases his second Single:
Stuck is an energetic blend of heavyweight trap beats combined with percussive melodies played on the baroque recorder. Synthesizers contribute a slow and deep sub bass.
The soundtrack instantly lets you groove and vibe with the beat.
Release Date: Oktober 27th 2023
ISRC: DEYX82174268
EAN: 4064946244627
Cover: Please download here
You can download press pictures here
---
About Johann Sundermeier:
Johann Sundermeier is a versatile artist known for his distinctive blend of classical recorder and contemporary electronic Beats. His musical journey started with the recorder and piano, and later expanded into the realm of music production, crafting tracks that fuse elements from indie electronica, experimental beats, techno and more.
Currently based in Freiburg, Germany, Johann is pursuing a Recorder performance degree, further refining his classical skills while seamlessly integrating modern sounds into his repertoire. His innovative soundscapes have graced festivals like Rudolstadt Festival, Folklorum Festival, Folk'n'Fusion Festival, and Open Recorder Days Amsterdam.
Further Links: Johann Sundermeier on Instagram
Further Links: Johann Sundermeier on YouTube
Further Links: Johann Sundermeier on TikTok